David Baboila
— is a lens-based artist from Saint Paul MN, currently based and working in Tucson, AZ. His work consists of images, videos, archives, objects and research. He explores the role of culture, ideology and politics in shaping space and defining place. Currently, he is researching the role brands play in filling the gaps created by alienation and atomization caused by neo-liberalism. He also addresses memory, specifically looking at desire, perception and histories through image and video archives.

In 2018 he graduated from Augsburg University with a bachelor's degree in Studio Art and Political Science. His work was featured in numerous group shows in the Twin Cities as well as solo exhibitions in Augsburg University's Christensen Gallery and Q.Arma Gallery in Minneapolis. In 2017, he assisted photographer Alec Soth and his studio as an intern.

In 2019, David Baboila moved to Tucson, AZ to attend the University of Arizona's MFA program in Photography, Video and Imaging where he is expected to graduate in May of 2022. He works as a graduate teaching assistant in the School of Art at the University of Arizona and continues to exhibit his work in the Phoenix and Tucson areas.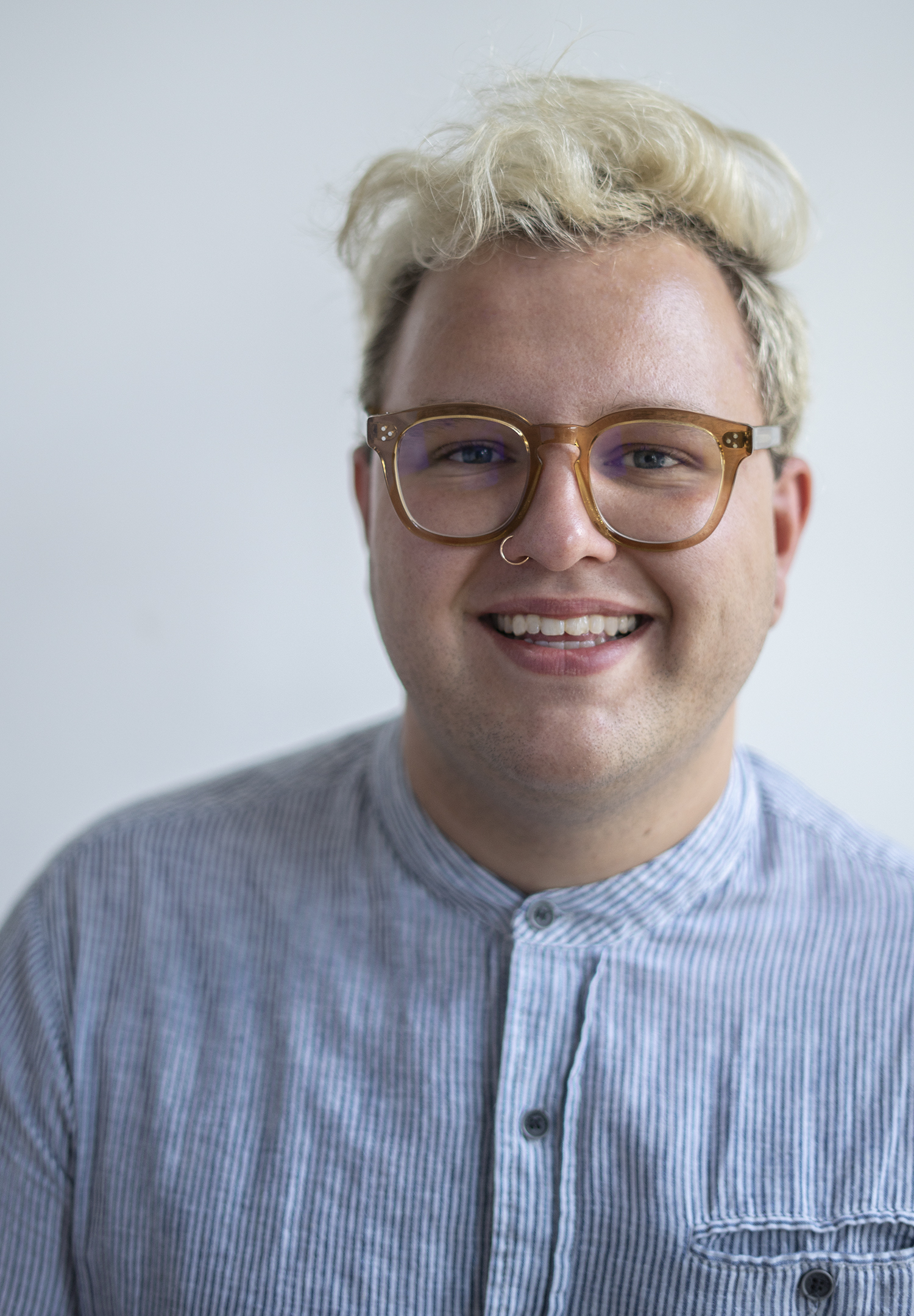 ---

Education

2022 Master of Fine Arts, Photo, Video and Imaging (anticipated)
School of Art, University of Arizona, Tucson, Arizona


2018 Bachelor of Arts, Studio Art
Augsburg University, Minneapolis, Minnesota

Awards

2021 Medici Scholars Award
2021 Helen Gross Award, University of Arizona, Tucson, AZ
2018 All Student Juried Art Show- First Place, Augsburg University, Minneapolis, MN

Solo Exhibitions

2018 Beginnings and Middles, Q.Arma Gallery, Minneapolis, MN
2018 Denouement, Christiansen Center, Augsburg University, Minneapolis, MN
2016 Void Aesthetic, Christiansen Center, Augsburg University, Minneapolis, MN

Group Exhibitions

2021 Archive 004, University of Arizona Graduate Gallery, Tucson, AZ (collaboration with Mariel Miranda)
2020 Made in Limbo, University of Arizona Graduate Gallery, Tucson, AZ
2019 The Order of Things, University of Arizona Graduate Gallery, Tucson, AZ
2019 MFA: Currencies, Lionel Rombach Gallery, Tucson, AZ
2019 Juried Alumni Show, Christiansen Center- Augsburg University, Minneapolis MN
2019 Wild Sun, Harry Wood Gallery, Tempe, AZ
2018 Owning Up: Racism and Housing in Minneapolis, Hennepin History Museum, Minneapolis, MN
2018 All Student Juried Art Show, Christiansen Center- Augsburg University, Minneapolis MN
2017 Life as a Landscape, Main Gallery at Minneapolis Photo Center, Minneapolis, MN
2017 Student Art Forum, University of Minnesota Regis West Gallery, Minneapolis, MN
2017 All Student Juried Art Show, Christiansen Center- Augsburg University, Minneapolis, MN
2017 Junior Review Student Art Show, Christiansen Center- Augsburg University, Minneapolis, MN
2016 All Student Juried Art Show, Christiansen Center- Augsburg University, Minneapolis, MN



Sugar Play
2022 MFA Thesis Exhibiton
University of Arizona
Sugar Play
single channel video
2022
Charlie
archival pigment print, 36" x 54"
2022
New Arcadia
archival pigment print, 36" x 54"
2022
Sugar Play (11 Volumes)
found slide carousel boxes
2022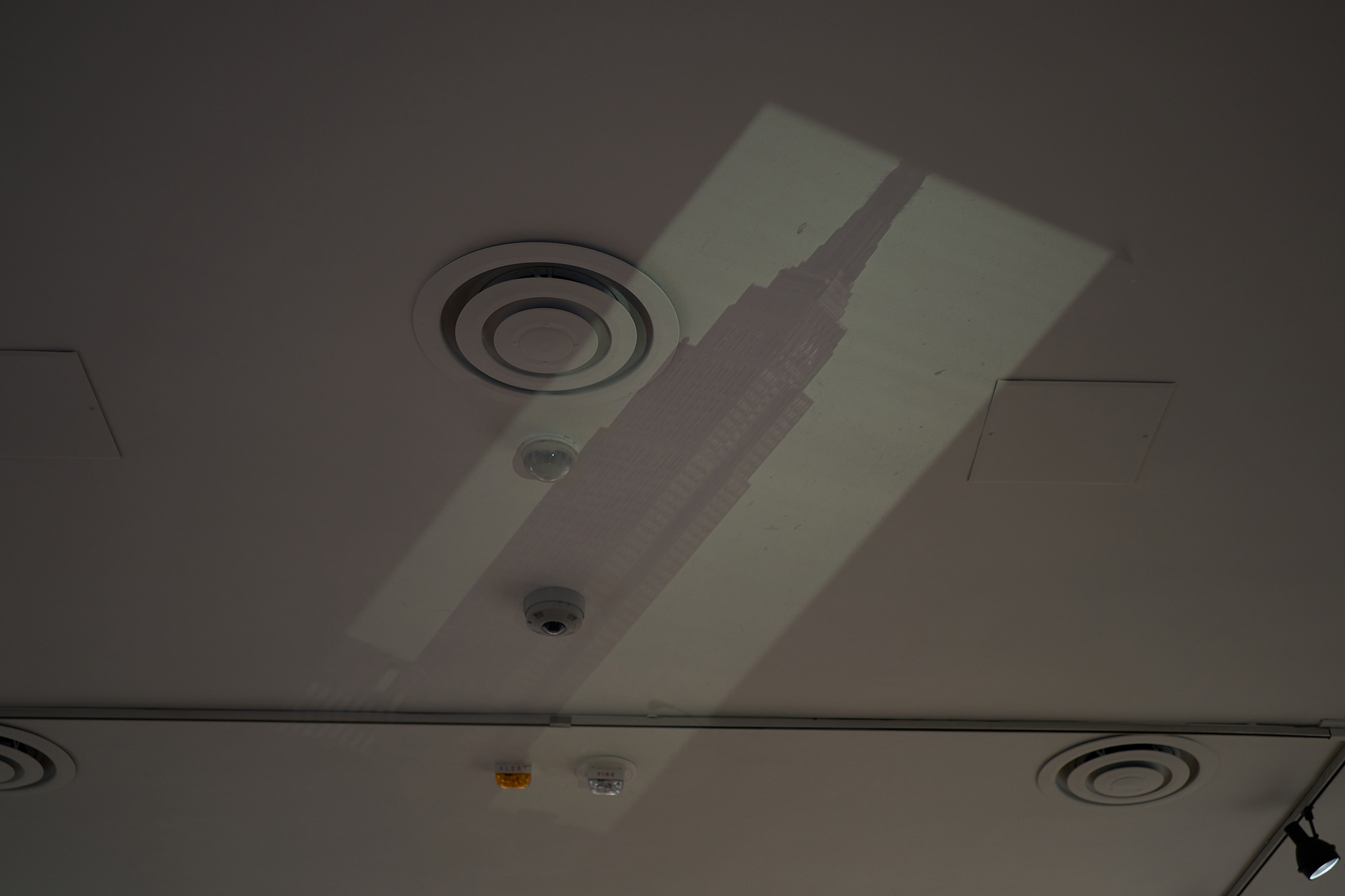 In (to) 1958-1981
aluminum composite panel, MDF, slide projectors, found slide photographs, vidalon, and mirrors
2022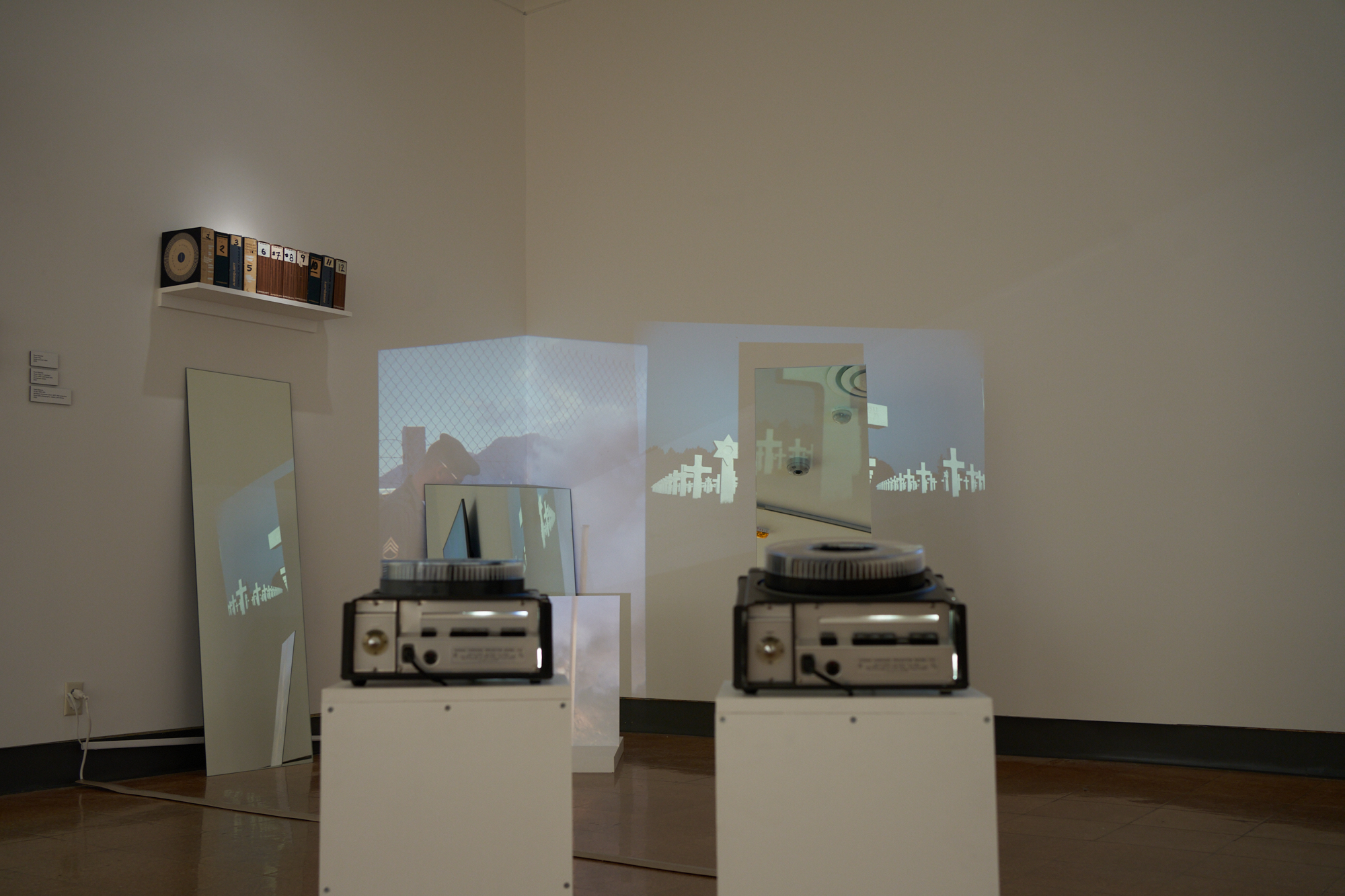 ---
Sugar Play

Two and a half years ago, I began acquiring vernacular photographic slide archives that document the personal lives of gay men who have passed away. Spanning the years 1958 to 1981, the images present a complicated story of visible and closeted queer male relationships. They depict stiffly posed men in military uniforms, naked men on private beaches, travel images made at iconic sites around the world, photographs taken over the shoulder of a door gunner in a helicopter over Vietnam, and candid snapshots of a partner enjoying brunch from a New York City balcony. Quiet, banal, complex moments lived by these men. The meaning of the images is further complicated by other images that reveal greater context—closeted lives, a yearning for intimacy, and queer desire in an otherwise heteronormative life. The true nature of the men's relationships is opaque, as unreachable as the self-knowledge of the men depicted. Sugar Play is my interpretation of these archives in an attempt to penetrate and decode them on the basis of my own desires and self-knowledge.


In the process of engaging these photographs, I started to relate more and more with the complexity of the "out" and closeted queer desires depicted in the archives. I began to examine my relationships with men and question the visible and hidden queerness that exists underneath the surface of those friendships. I recalled specific moments of desire, intimacy, and connection with men who I no longer know. My desires were unspoken, unformed, and lost in time. Working within these personal archives became a vehicle to identify the connections I can't or don't find in my present life.


Through my work, I enter the archive, inserting myself into the projected images as I reexamine key moments from my past through reenacting desires in relation to the men depicted. The images reflect back a new entanglement of my queer desire and heteronormative self-expression with the those of the men from the archive. Histories of visibility and erasure converge and diverge as images become fractured and fragmented. Mirrors displace and complicate what's internal and external while slide carousel boxes contain and obscure the images themselves. Sugar Play shifts the function and meaning of these appropriated personal archives that are reframed and recoded based on my relationship to them. My experiences and desires interpenetrate the archives, dissolving the lines between them and my own past. A more complicated and larger archive emerges, one that through desire bridges the gap between fantasy and reality.


Denouement

(2018)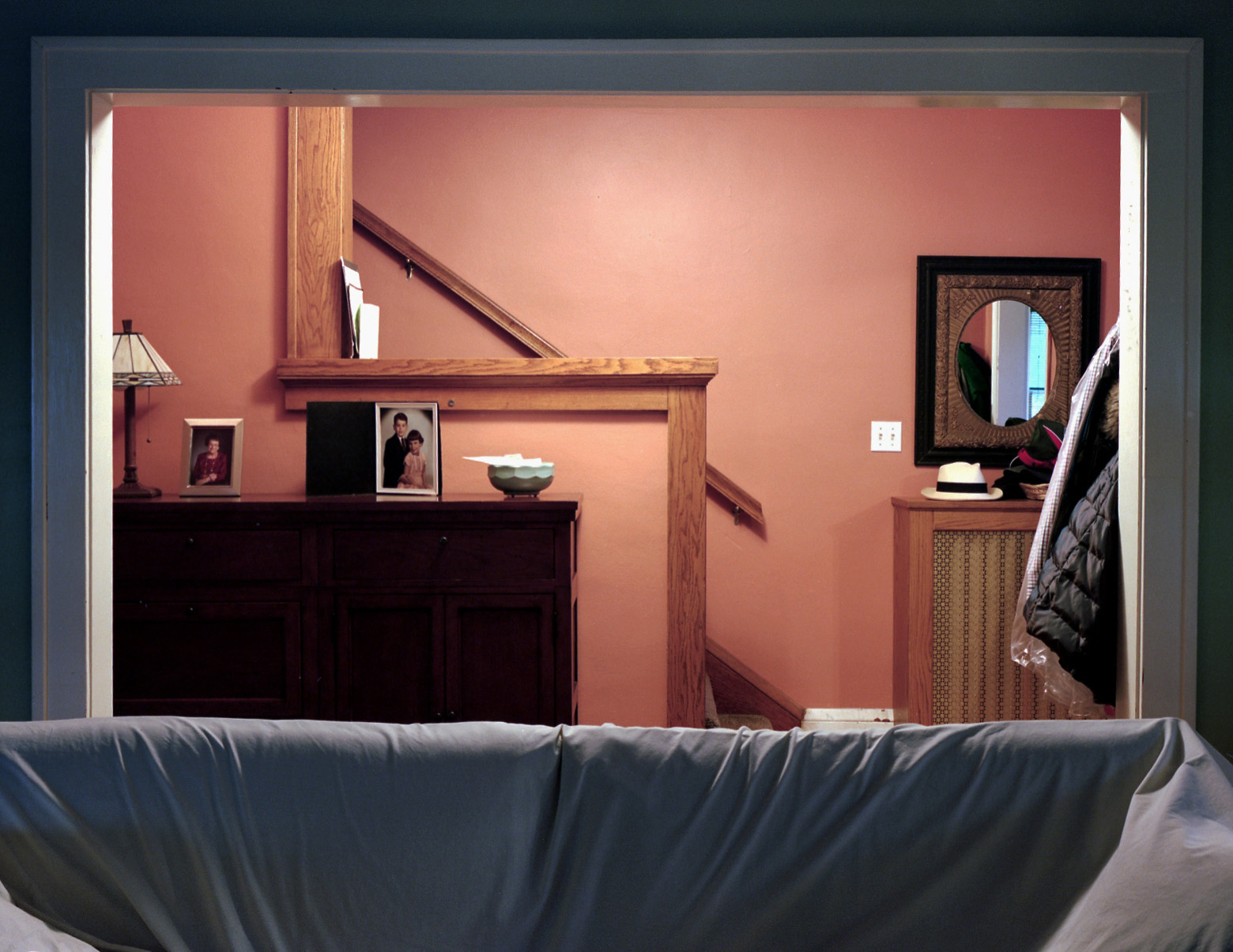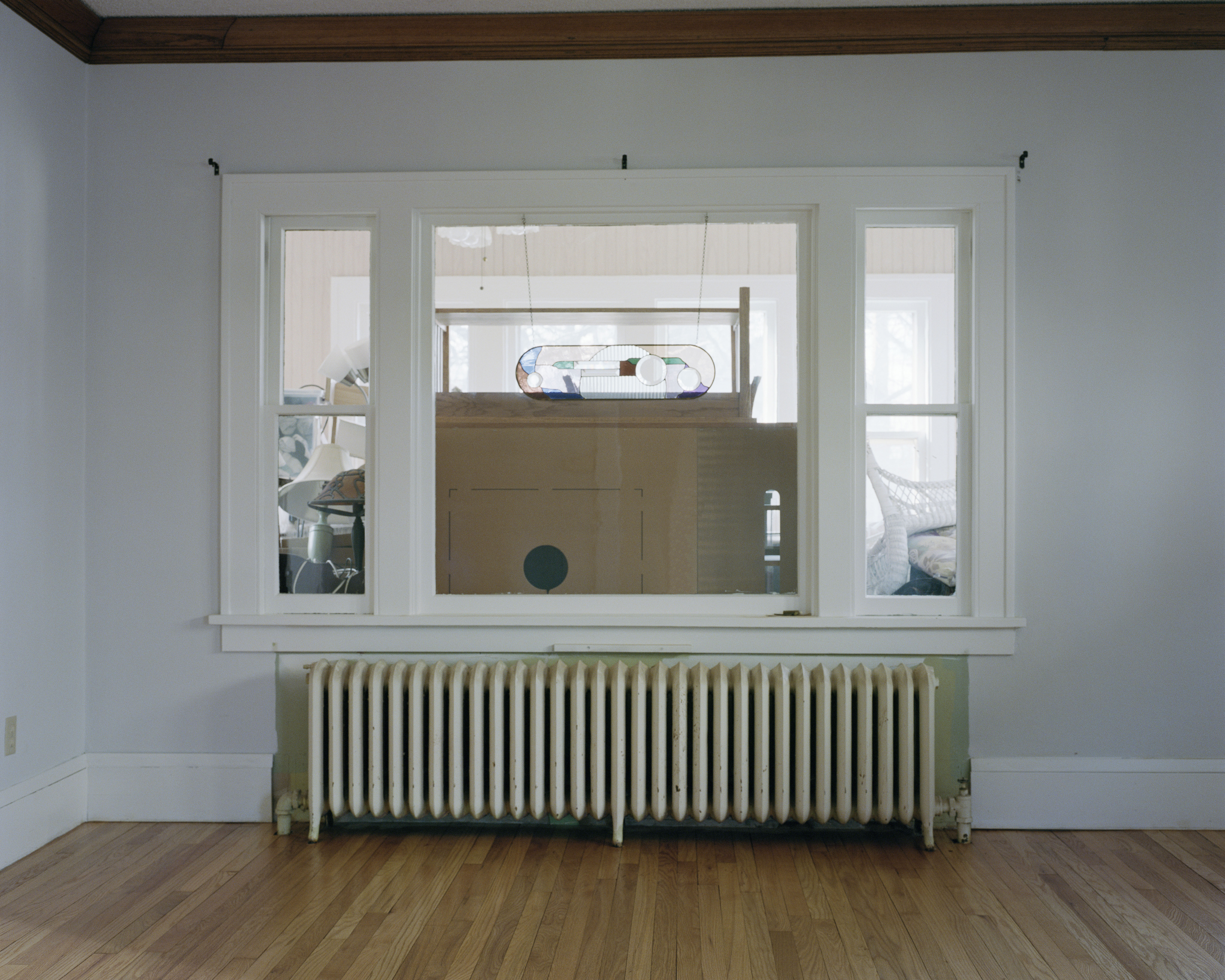 ---

Denouement refers to the point in a literary work where the chain of events come together, and the result of the plot is made clear. This body of work started as the result of my parents' marriage ending and impending sale of my childhood home. As the floors were refinished, the furniture moved out, walls repainted, carpets reinstalled, and as sentimental objects were placed into storage, I began to examine my own relationship to the physicality of home as it relates to the memories of the past.

Static, void, and sometimes violent, my images explore the physical home and why it holds emotional significance. The longing for the comfort and familiarity of a home we had or always wanted can be found in the now exposed and deconstructed spaces these images depict. As I confront this experience through this installation, the images move from the context of an objective study to a subjective reflection on our personal memories as they relate to the home.

Denouement calls into question the relationship between the physical space of home and our own emotions, memories, and experiences with it. Is our memory or history defined through our experience our objects and spaces? What is the nature of our connection between memory and emotions and these physical elements of home?


---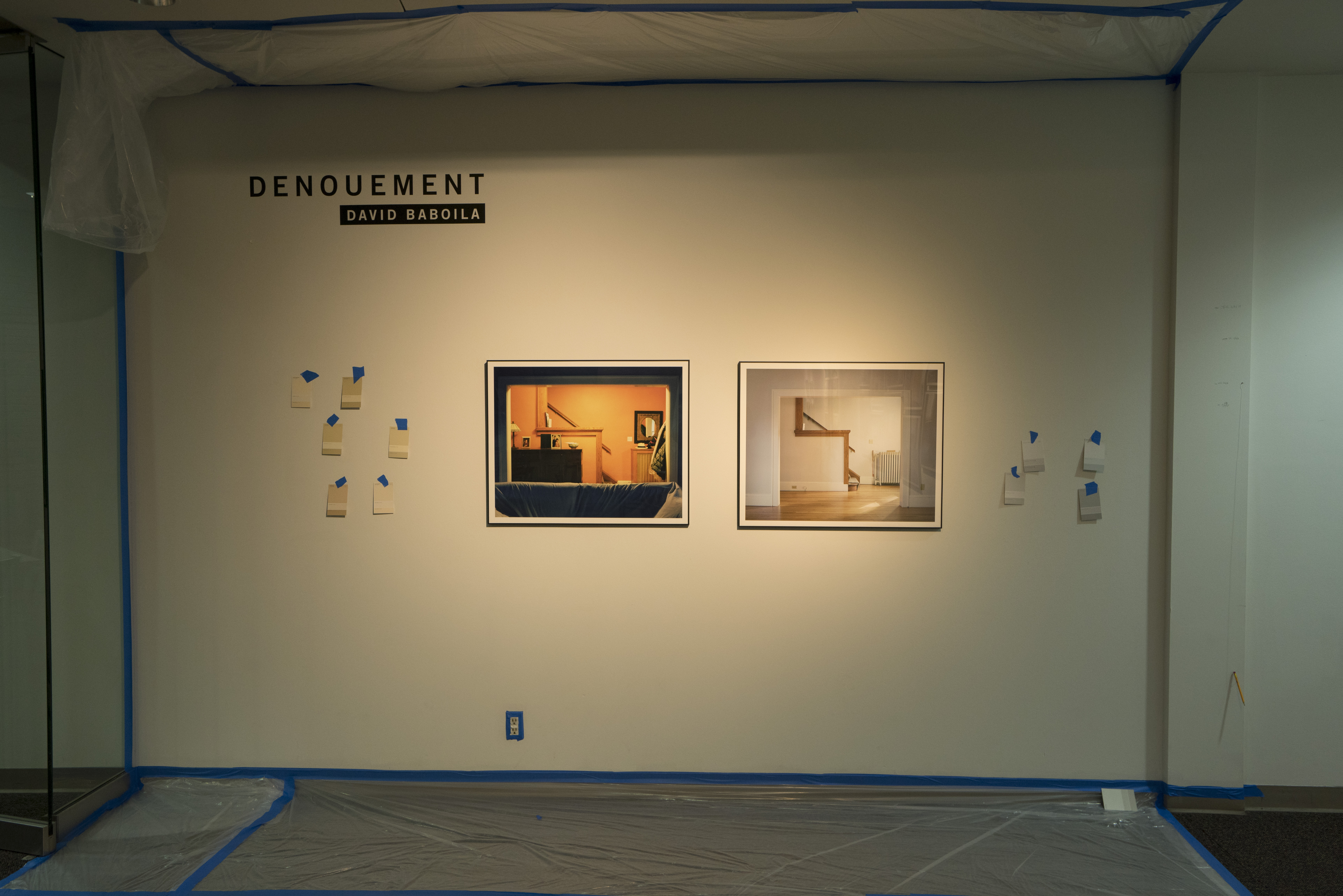 Lauderdale
(2019)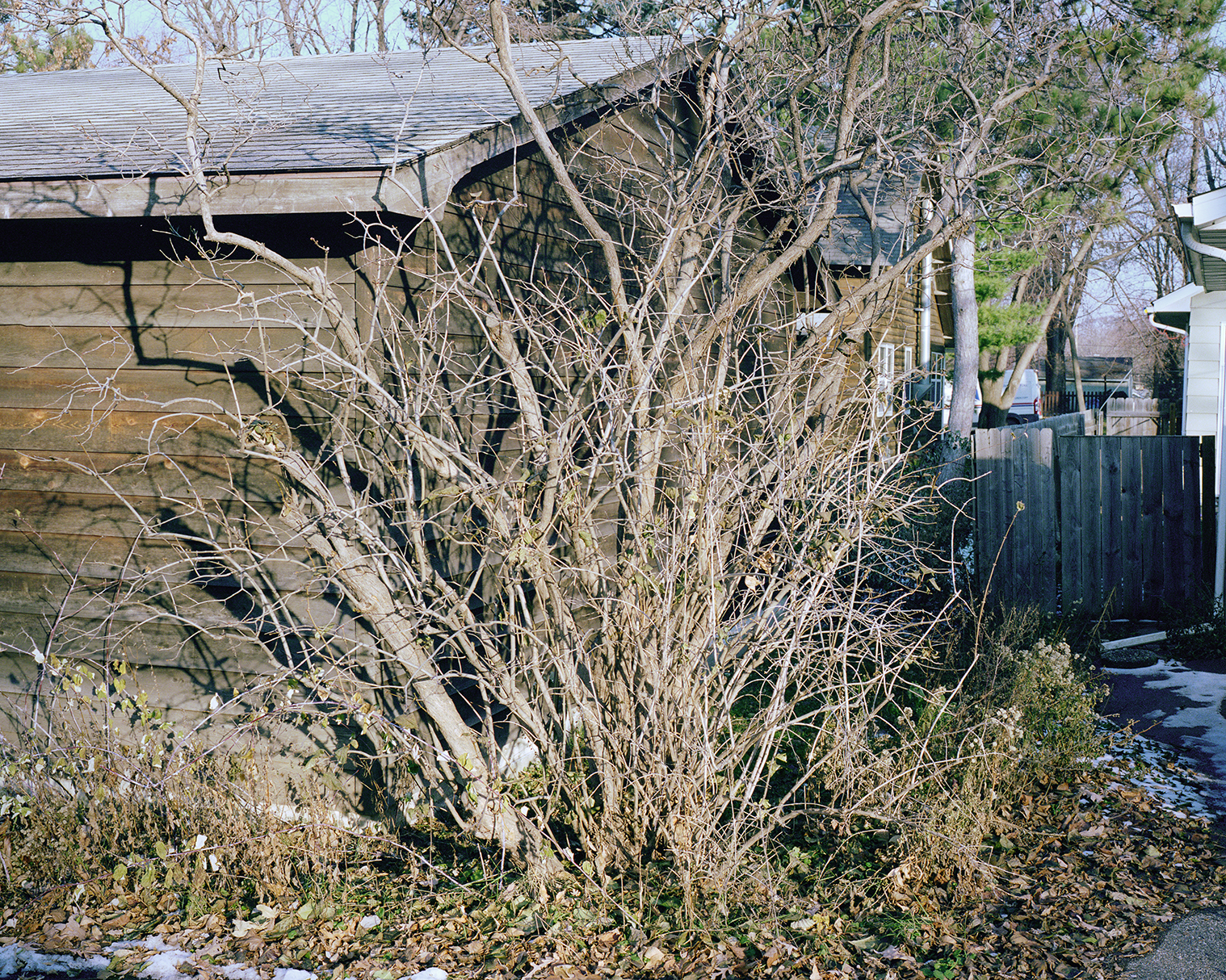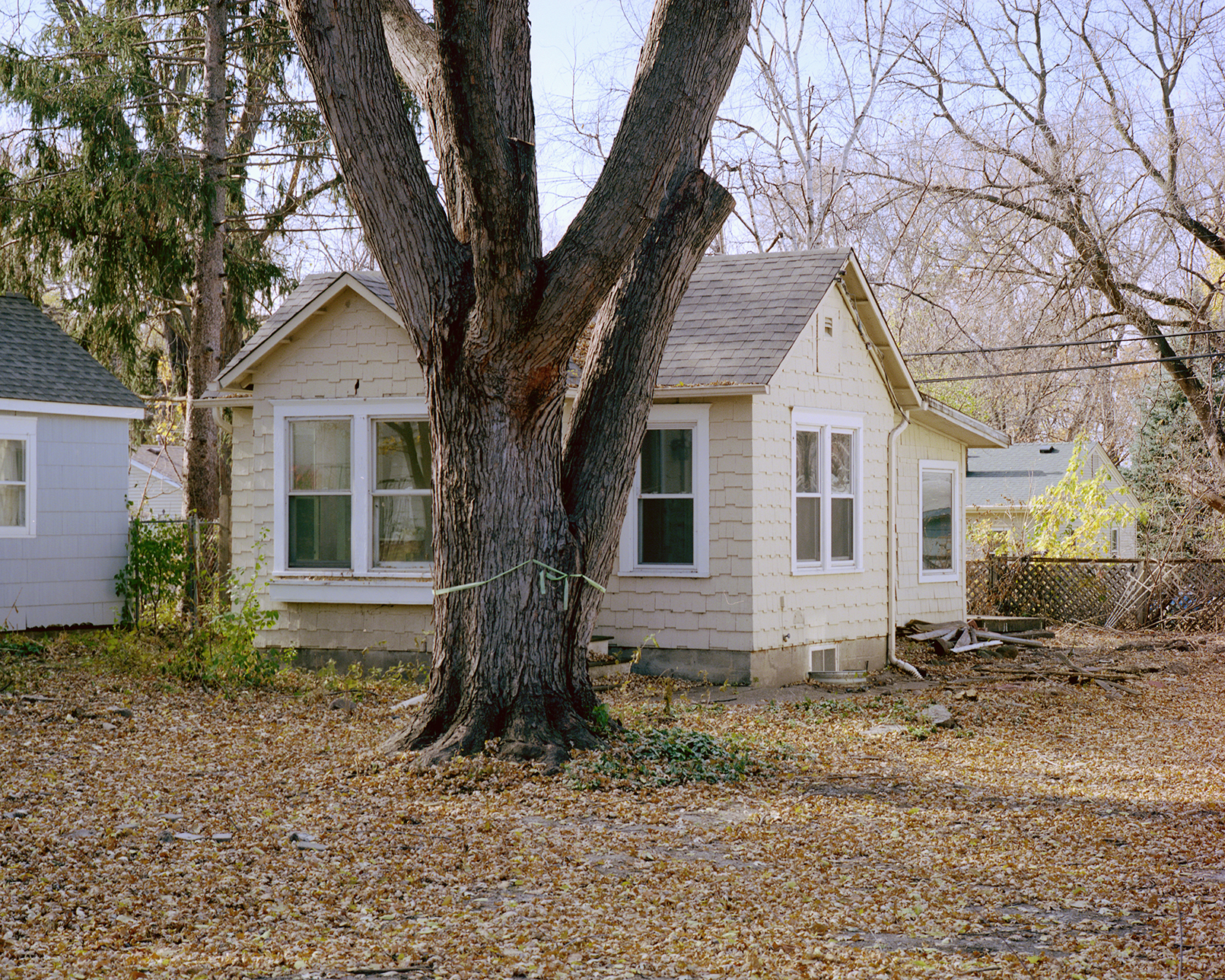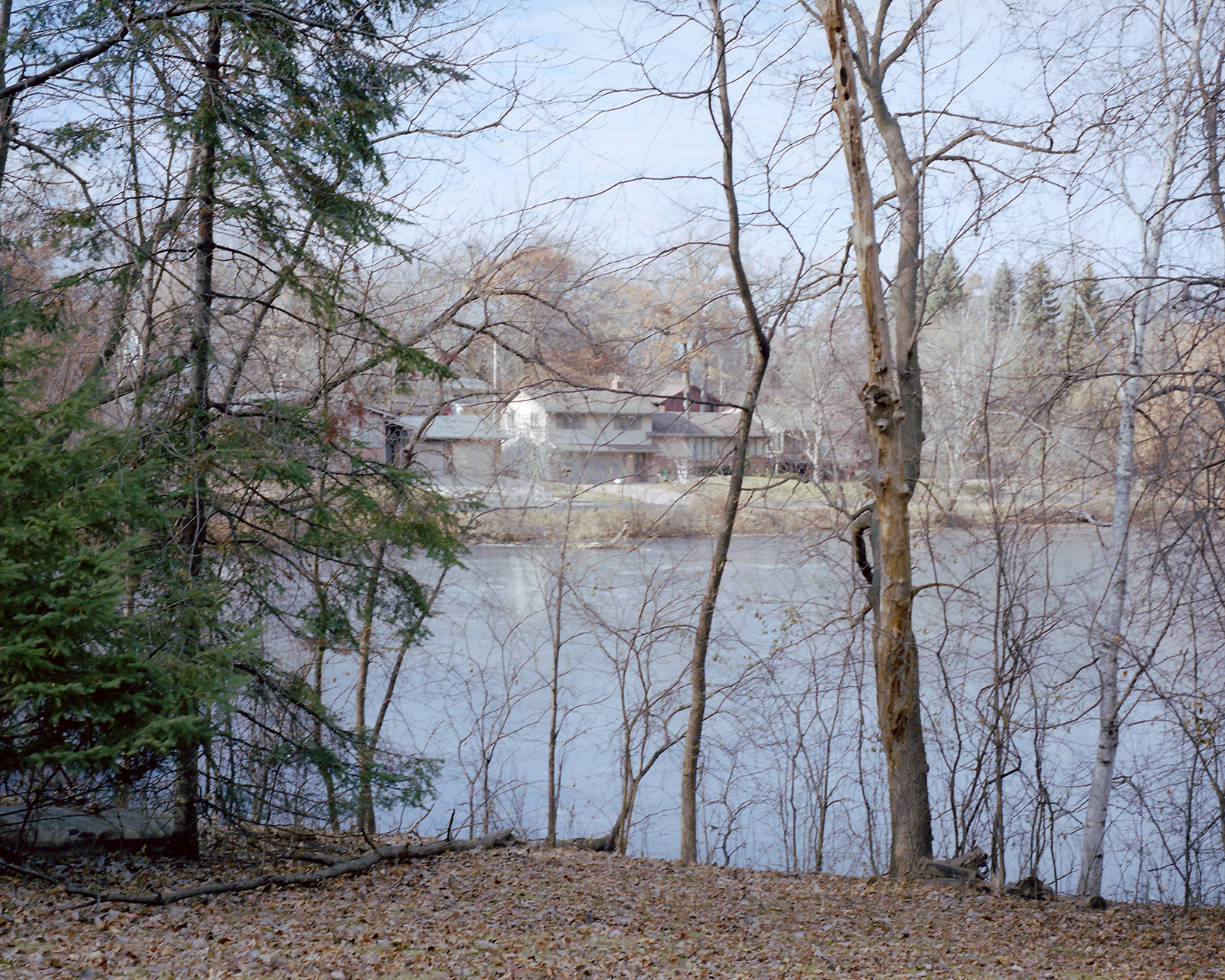 ---
Located between a golf course, country club, major highway, and busy street that defines the northern edge of Saint Paul, Lauderdale is a neighborhood isolated from through traffic. My photographs are focused on the natural and artificial borders that serve to both confine and define the neighborhood. Within the surrounding geography of this place, my work aims to investigate the physical structures that shape and divide Lauderdale's interior space as well as its boundaries.

I moved to Lauderdale five months ago and the first thing I noticed was how isolating it can feel to live here despite its close proximity to the city. These photographs are a direct response to this feeling. I would walk around and through this neighborhood every day, observing, exploring and understanding this new place with my camera. Through the process of making these photographs I have noticed the endless bordering and divisions of space and land that are occurring. Trees acting as property lines, fences hiding the home it contains, shrubs marking the point public becomes private property—my images focus on the banal and vernacular factors that divide, shape, personalize, confirm, limit, and obscure this area.

From this, further questions arise about how barriers and geography define a place within its larger context and the roll we play in shaping our landscape. This work is a steppingstone to further projects that will focus outwardly on these factors in a moment in time that is hyper political as it relates to borders, land and ownership.