David Baboila
— is a lens-based artist from Saint Paul MN, currently based and working in Tucson, AZ. His work consists of images, videos, archives, objects and research. He explores the role of culture, ideology and politics in shaping space and defining place. Currently, he is researching the role brands play in filling the gaps created by alienation and atomization caused by neo-liberalism. He also addresses memory, specifically looking at desire, perception and histories through image and video archives.

In 2018 he graduated from Augsburg University with a bachelor's degree in Studio Art and Political Science. His work was featured in numerous group shows in the Twin Cities as well as solo exhibitions in Augsburg University's Christensen Gallery and Q.Arma Gallery in Minneapolis. In 2017, he assisted photographer Alec Soth and his studio as an intern.

In 2019, David Baboila moved to Tucson, AZ to attend the University of Arizona's MFA program in Photography, Video and Imaging where he is expected to graduate in May of 2022. He works as a graduate teaching assistant in the School of Art at the University of Arizona and continues to exhibit his work in the Phoenix and Tucson areas.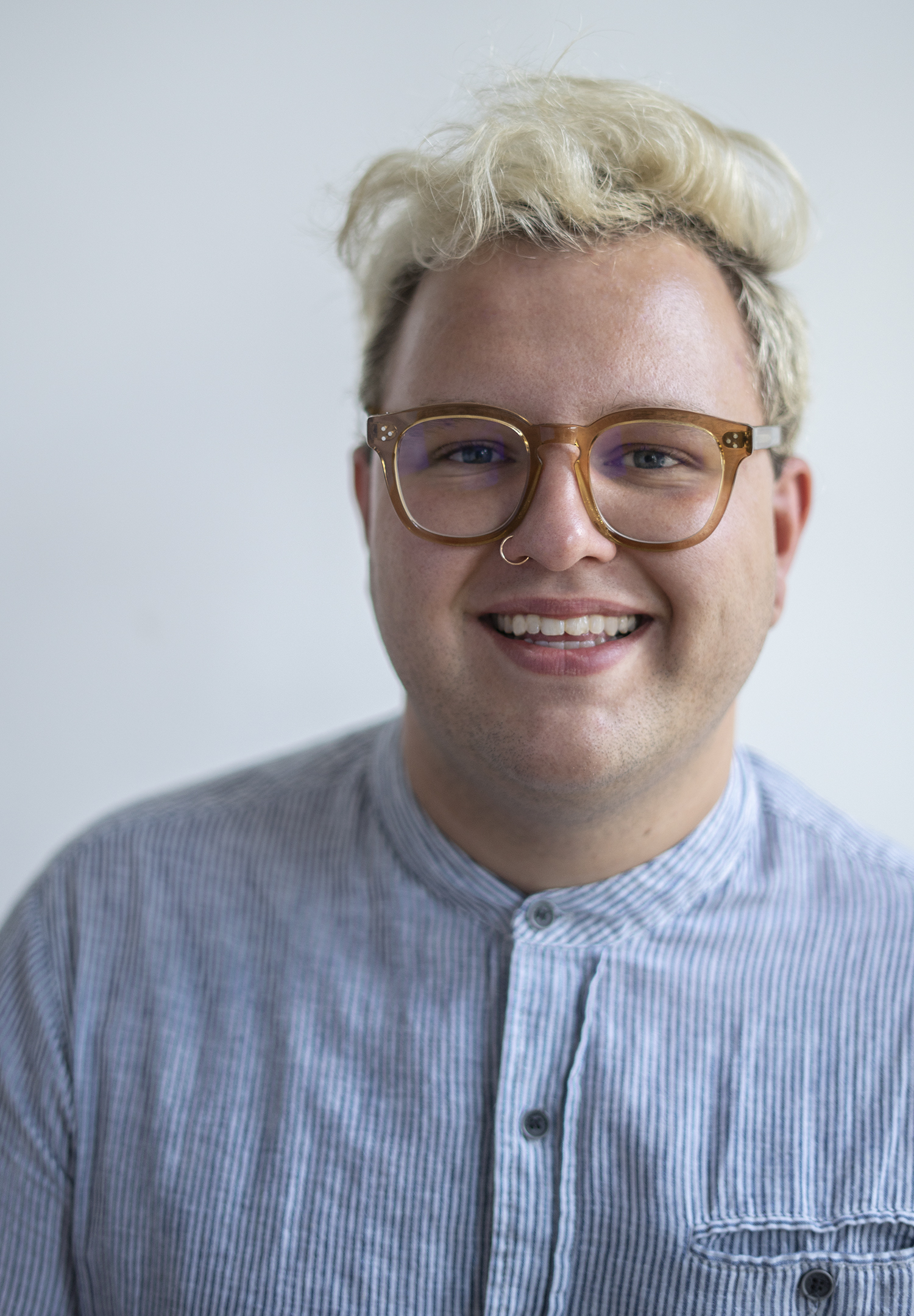 ---

Education

2022 Master of Fine Arts, Photo, Video and Imaging (anticipated)
School of Art, University of Arizona, Tucson, Arizona


2018 Bachelor of Arts, Studio Art
Augsburg University, Minneapolis, Minnesota

Awards

2021 Medici Scholars Award
2021 Helen Gross Award, University of Arizona, Tucson, AZ
2018 All Student Juried Art Show- First Place, Augsburg University, Minneapolis, MN

Solo Exhibitions

2018 Beginnings and Middles, Q.Arma Gallery, Minneapolis, MN
2018 Denouement, Christiansen Center, Augsburg University, Minneapolis, MN
2016 Void Aesthetic, Christiansen Center, Augsburg University, Minneapolis, MN

Group Exhibitions

2021 Archive 004, University of Arizona Graduate Gallery, Tucson, AZ (collaboration with Mariel Miranda)
2020 Made in Limbo, University of Arizona Graduate Gallery, Tucson, AZ
2019 The Order of Things, University of Arizona Graduate Gallery, Tucson, AZ
2019 MFA: Currencies, Lionel Rombach Gallery, Tucson, AZ
2019 Juried Alumni Show, Christiansen Center- Augsburg University, Minneapolis MN
2019 Wild Sun, Harry Wood Gallery, Tempe, AZ
2018 Owning Up: Racism and Housing in Minneapolis, Hennepin History Museum, Minneapolis, MN
2018 All Student Juried Art Show, Christiansen Center- Augsburg University, Minneapolis MN
2017 Life as a Landscape, Main Gallery at Minneapolis Photo Center, Minneapolis, MN
2017 Student Art Forum, University of Minnesota Regis West Gallery, Minneapolis, MN
2017 All Student Juried Art Show, Christiansen Center- Augsburg University, Minneapolis, MN
2017 Junior Review Student Art Show, Christiansen Center- Augsburg University, Minneapolis, MN
2016 All Student Juried Art Show, Christiansen Center- Augsburg University, Minneapolis, MN